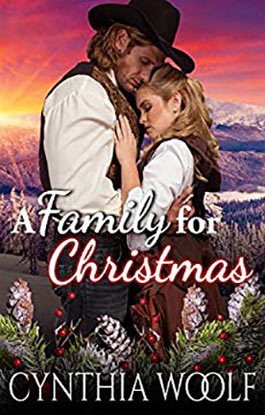 Morgan's Crossing: Book 3
Charlotte Walker is running for her life from her former brothers-in-law. She's widowed, pregnant and lost in a blizzard, sure she'll die before ever seeing her sweet baby's face.
Adam Masters lives alone in the mountains of Montana Territory outside of Morgan's Crossing. The last thing he expects to find is a half-frozen woman stuck in a snow drift. He takes the woman back to his cabin and is shocked to see she's expecting.
Weeks after delivering her baby, on Christmas Day, Adam and Charlotte realize there is an attraction between them, but one that Adam refuses to act upon.
What will happen when the man she thought dead comes looking for revenge?
BUY EXCLUSIVELY AT AMAZON