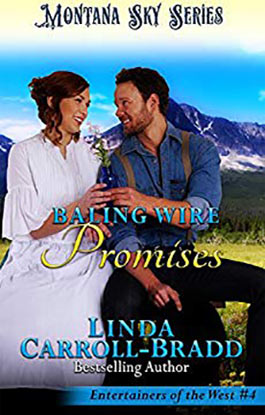 Entertainers of the West: Book 4
Healer Fantine Pomeroy and five children, aged five to eleven years, are the only survivors of an orphanage fire. She vows to transport them safely to another orphanage, and then she can return to her music studies. But she soon discovers the task may be more than she can handle.
Bounty hunter Pete Andrews is beaten after delivering his last bounty. Unsure if robbery or retaliation is the motive, he sets out to lay low and make a visit to his brother in Morgan's Crossing. Unable to leave them on their own, he promises to get the woman and children safely to the next town. When he suspects his old life has followed him and threatens the group who has become dear, he vows to protect them. But will that be enough?
BUY EXCLUSIVELY AT AMAZON