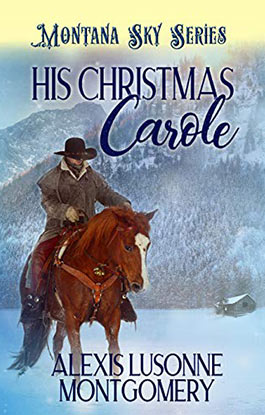 Rescued Hearts, Book 1
Carole Crispin loves everything about Christmas and makes a tradition of celebrating the season. This year, though, she's grieving the loss of her grandfather, who has willed her his High Mountain Ranch on the outskirts of Sweetwater Springs, Montana.
Carole's despicable male cousins are furious she's inherited everything. They devise a plan to take control of the ranch by forcing her into a shotgun wedding to one of them. Overhearing their scheming, she escapes. Lost in a snow storm, she finds shelter in a remote cabin.
Rancher Halloran James, desperate to avoid memories of a tragic Christmas that still haunts him, intends to hide out in an isolated cabin on the outskirts of his property until the holidays are past and all reminders put away. When he reaches his sanctuary, to his shock, an elfin beauty has turned his hideaway into a Christmas wonderland.
Hap is forced to revise his plans for the holidays when she proposes a marriage of convenience to save her inheritance. Seems he'll be protecting Carole from greedy, dangerous cousins. But celebrating Christmas? Still not on his agenda.
BUY EXCLUSIVELY AT AMAZON