About Us
The Montana Sky stories are authorized FAN FICTION written by other authors, so you will see characters from the Montana Sky Series, including those from Mail-Order Brides of the West. Many of these stories were formerly Montana Sky Kindle World books. The sixteen (and growing) authors have primarily set their stories in the mining town of Morgan's Crossing. We first met the characters of Morgan's Crossing and became familiar with the town in Mail-Order Brides of the West: Prudence.
---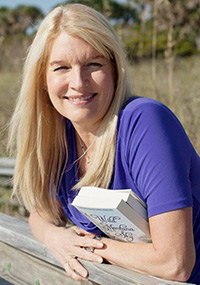 Debra Holland is the New York Times and USA Today Bestselling author of the award-winning Montana Sky Series (sweet, historical Western romance) and The Gods' Dream Trilogy (fantasy romance.)
Debra is a three-time Romance Writers of America Golden Heart finalist and one-time winner. In 2013, Amazon selected Starry Montana Sky as one of the Top 50 Greatest Love Stories.
When she's not writing, Dr. Debra works as a psychotherapist and corporate crisis/grief counselor. She's the author of The Essential Guide to Grief and Grieving, a book about helping people cope with all kinds of loss, and Cultivating an Attitude about Gratitude, a Ten Minute Ebook. She's also a contributing author to The Naked Truth About Self-Publishing.
You can find Debra on Facebook. To learn more about Debra and her books, visit her website.