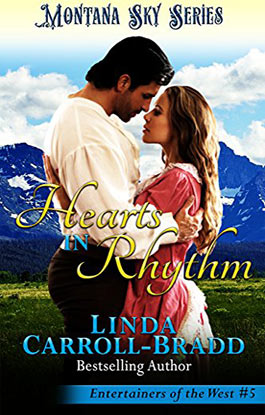 Entertainers of the West: Book 5
Injured ballerina Savina Lombard seeks refuge on her cousin's ranch outside Morgan's Crossing, Montana Territory until her foot heals. A dashing horse breeder/trainer arrives for his annual summer visit. Estefan del Vado comes from a family who raised championship trotters and his goal is to prove to his father the value of his cross-breeds. To accomplish that, he needs to win one of the season's pacer harness races. On the Rolling M Ranch to train, he's distracted by the delicate beauty who is determined that trick riding will be her new career. Using her dancing skills atop galloping horses is sure to win her a spot in Buffalo Bill's Wild West exhibition.
For a few glorious weeks, they share an enjoyment of the horses and getting acquainted. But when the time comes to pursue their separate goals, Savina and Estefan are split apart, geographically and emotionally. How will they discover a path they both can walk?
BUY EXCLUSIVELY AT AMAZON