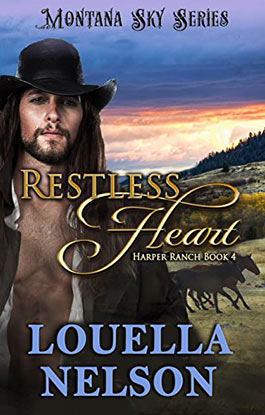 Harper Ranch: Book 4
A devoted mother to toddler Charlie, widowed Margaret Caroway is known for her warmth and social confidence. She's a homebody, finding fulfillment in domestic pursuits and being of service, and seeking adventure only through novels.
Taylor Temogen couldn't be more different. Armed with a six-gun and rifle, the federal land agent roams the prairies and mountains on behalf of the government, braving dangers to help the settlers of the untamed West.
Taylor has dreamed of Margaret for months, ever since he was on a prior investigation involving her best friend. But his handling of the situation turned Margaret against him.
Taylor longs to leave his lonely lifestyle and court Margaret. Somehow, he needs to convince her that he's not the enemy, but a man who loves her and her son—an uphill battle.
Then Charlie is abducted and only Taylor can help Margaret save him.
BUY EXCLUSIVELY AT AMAZON