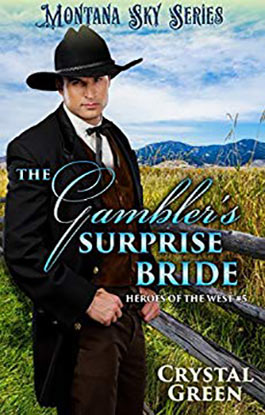 Heroes of the West: Book 5
A gambler who wants to change his wicked ways…
Newton Chadwick is ready to leave behind a life of sin in the saloon and take a wife. But when this ranch hand from the Golden C near Sweetwater Springs arranges for a mail-order bride, he has no idea that the woman who has stepped off the train isn't the one he sent for!
Bess Atwood only wants to escape from trouble at home, and she's assumed a different identity just to survive. But can she keep lying to her loving cowboy husband about who she really is—or will the truth tear them apart?
This sweet 21,500 word novella takes place shortly after Debra Holland's BENEATH MONTANA'S SKY.
BUY EXCLUSIVELY AT AMAZON