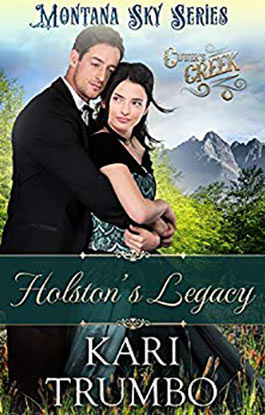 Cutter's Creek: Book 2
Holston has always had the right words, but no one to say them to. He's hard working, runs his own store, and is well-respected. But he has no one to help him carry on his legacy and no time to look as the owner of the only mercantile in Cutter's Creek. When he's offered the chance to go help a family in Morgan's Crossing, his heart is pulled in a direction he never expected.
Morgana Lothaire has followed her brother into the wilderness and now she's trapped. She must stay behind and tend to a failing store a full day's ride outside of Morgan's Crossing. When a man rides up to help her, she can see him as nothing less than her guardian angel. As the tide turns on the little store, she will have to choose to stay and help her brother, or follow the angel who came in her time of need.
BUY EXCLUSIVELY AT AMAZON