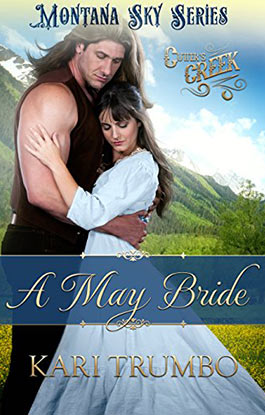 Cutter's Creek: Book 1
May Rockford has drawn her last straw.
She's agreed to meet the man she's been exchanging letters with for six months. They are to meet in Sweetwater Springs, where they can get to know one another before making a marital decision. Little does May know that Mr. Montague, her intended, has gotten a terrible case of cold feet.
Randolph Cade does what his boss tells him to, even impersonating him to meet his potential bride. May is sweet, saucy, and more beautiful than Randolph expected. Sending her home becomes a test he's bound to fail.
BUY EXCLUSIVELY AT AMAZON