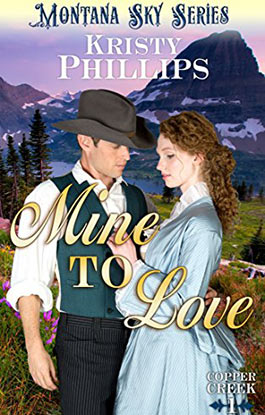 Copper Creek: Book 1
Francesca "Frankie" Baker is running from a dangerous past, so she disguises herself as a man and goes to work where no one could ever possibly find her - in the copper mines of Montana.
Marcus Dainly II knows all too well that the worst scars are the kind you can't see. Recently recovered from a tragedy of his own, the mine owner finds joy in the company of the odd young chess prodigy working in his mine.
When a cave-in exposes Frankie's secret, Marcus opens his home to the young widow.
Will the two find love and heal each other's old wounds, or will their pasts come back to haunt them?
BUY EXCLUSIVELY AT AMAZON