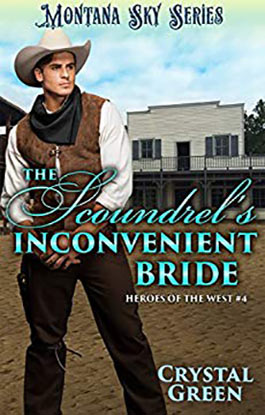 Heroes of the West: Book 4
A cowboy who never wanted a wife…
Farrell Chadwick is many things—a ranch hand on the Golden C near Sweetwater Springs, a rake from England, and a man born on the wrong side of the blanket. What he most definitely isn't is a willing husband, and not even a forced wedding at the point of a pistol will change that.
But every day Farrell spends with his new bride tries his resolve. Victoria Bartos is sweet, innocent, and sorely tempting to a man who's determined to somehow untangle himself from the marriage trap!
This sweet 21,000 word novella takes place during the time of Debra Holland's BENEATH MONTANA'S SKY.
BUY EXCLUSIVELY AT AMAZON