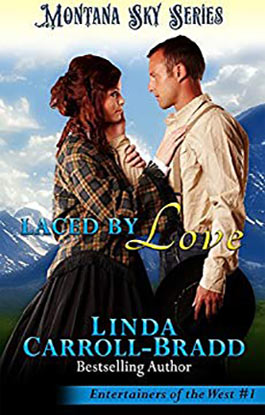 Entertainers of the West: Book 1
Seamstress Cinnia York wants more than performing with a traveling vaudeville troupe—she wants to put down roots. The day after the troupe arrives in tiny Morgan's Crossing, the manager takes all the money and leaves town. By opening a dressmaker shop, Cinnia hopes to make the home she's always wanted, but Nola, the older sister who has made the decisions for the orphaned sisters, disagrees.
Leather worker Nicolai Andrusha is living in hiding as Nic Andrews until the patent on his family's tanning process is approved. Although he's under a mandate to keep a low profile, he's intrigued by the red-haired performer. Controversy arises when miners claim they paid the manager for private appointments with the female performers. Will Nicolai defy his family obligation to help the stranded beauty who has caught his eye?
BUY EXCLUSIVELY AT AMAZON