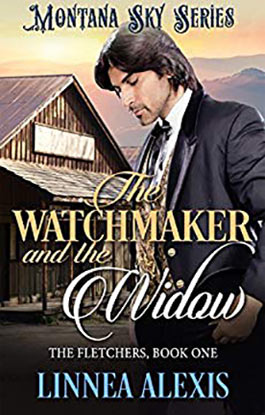 The Fletchers: Book 1
On his way to California, watchmaker Deacon Fletcher, stops at his grandmother's ranch in Montana. En route, his trip hits one snag after another, each threatening to derail his plan to begin a lucrative job in San Francisco. Further complicating matters is the pretty young widow who lives nearby.
After four years, Molly Goode still grieves the loss of her husband. Raising a young daughter, preparing and selling preserves, and helping her father, leave little time for courting, which suits her just fine—until a handsome watchmaker turns her head.
As Deacon spends time in Morgan's Crossing, he becomes more involved in the ranch, along with Molly and her daughter. Soon his career goals are challenged and his character tested. As Molly warms toward him, can he convince her that Cupid's arrow can strike more than once?
BUY EXCLUSIVELY AT AMAZON