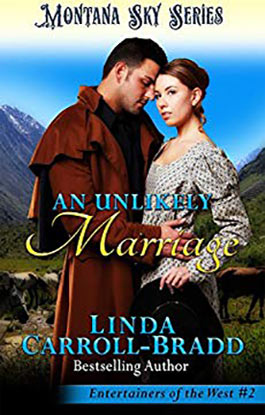 Entertainers of the West: Book 2
Helping injured cowboy Torin Quaid drive mustangs north seems like a good way for vaudevillian Nola York to earn a train ticket east—and get one step closer to her goal of auditioning for Buffalo Bill's Wild West stage production. Easy-going Torin liked the pretty brunette the first night he saw her performing on stage, and he admires her determination to complete the drive.
The temporary marriage is solely for propriety's sake to avoid scandal on the week-long overland ride to Meadowlark. Until disaster strikes, and the two must rely on each other—emotionally and physically—to safely reach Torin's ranch. Will a marriage of convenience turn into more on a trail drive through Montana Territory?
BUY EXCLUSIVELY AT AMAZON