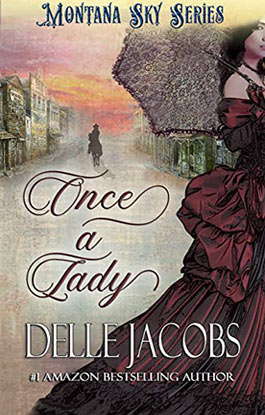 Brave New West: Book 1
Luc Beaudrie never liked his cousin, but he can't turn down the huge bounty offered to find the man's missing suicidal wife. The money is enough to escape the stigma of his mother--a beautiful octoroon in a New Orleans bordello. Luc doesn't know any runaway ladies, but he does know whores, and he guesses they're focused on the same thing--survival. On a hunch, he heads to the latest gold rush in Garnet Falls, Montana.
Discovering her husband's intent to kill her for her inheritance, Audrine Rochemont flees her husband for Montana. When a traveling madam rescues her, Audrine can't bring herself to become a prostitute. But she does have something else to offer….
Entering the Garnet Falls bordello, Luc sees whores dressed as ladies and pouring tea. But one beautiful woman stands out. Judging from her description, he may have found his quarry, who's teaching manners to the prostitutes. Since he's not entirely sure, Luc pretends to court her, only to find his feelings becoming real.
Audrine is attracted to Luc, but has no intention of falling for another charmer or violating her marriage vows. But with her murderous husband on her trail, time is running out for the couple to trust each other and find a way to escape.
BUY EXCLUSIVELY AT AMAZON